New York City Car Accident Lawyers
Although fewer people own cars in New York City than in other major metropolitan areas, anyone who has walked down the streets of Manhattan can attest that cars are a very present factor in our everyday life. Unfortunately, not every driver behind the wheel of a car behaves responsibly, and as a result dangerous drivers may create an unsafe environment for pedestrians, bicyclists, and other motorists. In the event of an accident, the driver responsible may be liable for the injuries and related expenses. If you or a loved one has been involved in a car crash and suffered injuries as a result, immediately contact the New York City car accident lawyers of The Orlow Firm, to learn more about your legal options.
Types of Car Accident Cases We Handle
At The Orlow Firm, we have years of experience handling a variety of car accident cases, and we understand all of the laws surrounding these types of incidents. We have the necessary resources to fight for your rights and help make sure that you are aggressively and effectively represented if the case comes to trial. Some of the car accident cases we handle include:
Driver Error
Reckless Driving
Speeding
No-Fault Car Accidents
Drunk Driving Accident Victim
Pedestrian Accidents
Insurance Claims
Uninsured / Underinsured Motorists
Car Defect / Malfunction
Highway Defects
Auto accidents can be a devastating event for drivers and passengers alike, and may result in serious property damage and personal injury. Results from a 2005 survey show that only 18% of car accidents involved automobiles striking non-motorized objects (including stationary buildings and structures) while 82% involved collisions between two vehicles on the roadway. While most drivers understand the importance of safety and proper driving techniques, accidents can happen at any time and can be caused by a wide variety of reasons.
Auto accidents can have long-lasting effects on a person's health, finances, and overall livelihood. The New York City car accident lawyers of The Orlow Firm would like to provide the following information about car accidents to help you better understand personal injury cases that may arise from accidents, collisions, and other events on the road.
Common Types of Car Accidents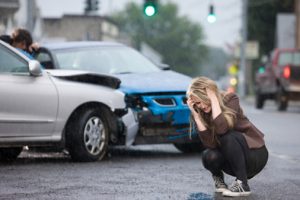 When driving to work, school, social appointments, and other destinations, people often do not think about the potential dangers that surround them on the road. Car accidents may be caused by a variety of factors, including:
Driver Error
Road Conditions
Inclement Weather
Mechanical defects
Defective Parts
It is important for all drivers to pay attention to their surroundings, obey rules of the road and posted signs, and make sure they maintain a safe distance between themselves and other vehicles. If a driver fails to drive in a careful manner, he or she places him or herself and others at risk of a serious accident. Common types of car accidents include:
Passenger vehicle accidents
Truck/ 18-wheeler accidents
Accidents involving motorcycles
Automobile and pedestrian accidents
Road defects
Road design-accidents
Persons who have been in a serious accident should make sure to seek medical attention immediately. If you have been injured as a result of another person's negligence or recklessness behind the wheel, you may be able to pursue a personal injury claim. If you feel you may be eligible for compensation for injuries suffered in a car accident, it is important to have experienced New York City car accident lawyers on your side.
Personal Injury Claims Following a Car Accident
Collisions between two vehicles can cause serious vehicle damage and persons inside the vehicles may require medical attention. Serious accidents can cause injuries including:
paralysis
broken bones
cuts
lacerations
bruises
head and neck injuries
whiplash
Such injuries may be very difficult to deal with and may require significant medical treatment and rehabilitation. Injured individuals may find themselves unable to work or perform normal life functions during recovery and in some cases may be forced to live with long-term disabilities as a result of the crash. In the event of serious injuries following a collision, injured persons may wish to pursue a personal injury claim against the driver responsible for the accident.
Contact Us
If you or a loved one has been injured in a motor vehicle crash, contact the New York City car accident lawyers of The Orlow Firm We can evaluate your case to determine both who is responsible for the injury and what compensation you may be owed.